Project Description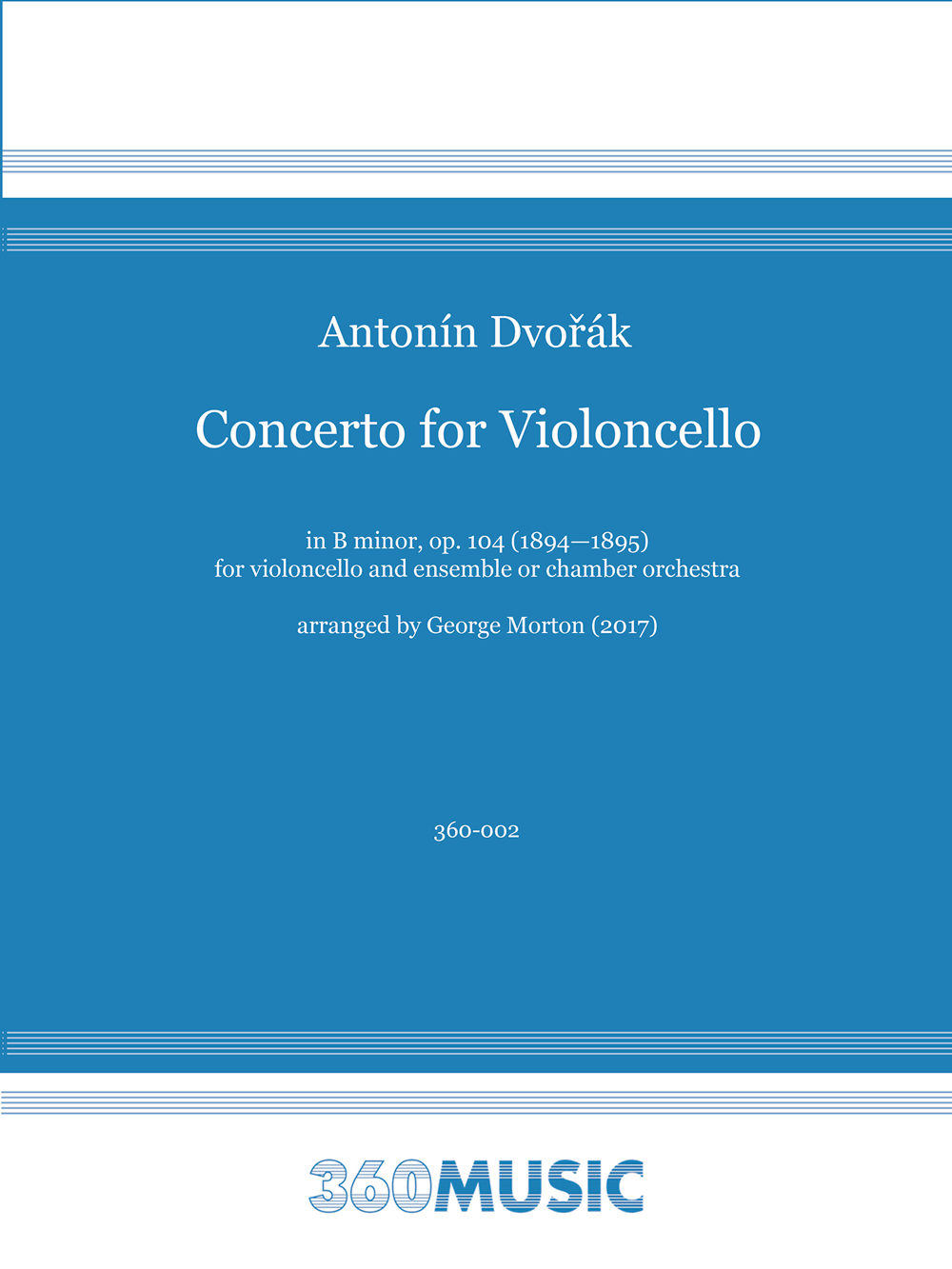 Dvorak's Cello Concerto arranged for small ensemble (twelve players including soloist) now available to hire through 360 Music.
Antonín Dvořák's seminal cello concerto was completed in 1895 and premiered the following year by English cellist Leo Stern, with the composer at the helm. The original work is scored for solo cello and large orchestra, with the full compliment of wind and brass. This new edition, by Sheffield-based arranger George Morton, reduces Dvořák's orchestra to a minimum of just eleven players; a wind quintet, string quintet and timpanist join the soloist in the intimate ensemble.
This arrangement, although much reduced, retains the sparkle and warmth of Dvořák's writing, whilst reducing any balance issues that may occur with a full symphony orchestra accompanying. Each movement has been painstakingly reworked to keep the detail of the original and bring out Dvořák's luscious writing, but at the same time not overworking the musicians in the small ensemble. From the grandiose, virtuosic opening movement and the soft, delicate second to the barn-storming and rampant finale, this edition fully demonstrates Dvořák's colours, counter-melodies and energy.
This chamber ensemble version of the concerto reduces just the accompaniment whilst keeping the solo part unchanged and is designed to allow professional, and high-quality amateur, chamber ensembles the chance to explore repertoire they usually couldn't. The arrangement is highly recommended for music college students considering performing the concerto as part of a recital, allowing for a more generous accompaniment than a piano reduction.
Please contact jim@360music.org.uk if you would like to hire this publication.